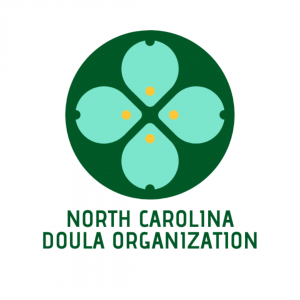 a doula in North Carolina that wants more professional support, advocacy, and networking with other birth workers across the state?
The North Carolina Doula Organization provides opportunities for leadership, champions educational development, and promotes relationship building and financial support for doulas working in North Carolina. NCDO doulas advocate for communities and utilize a social justice framework to make pregnancy, birth, and postpartum safer for all people, particularly those who are marginalized and experience negative reproductive health outcomes at disproportionate rates. We are an organization that values diversity in perinatal work and amplifies the voices of those committed to improving perinatal care across the state.
Membership in the NCDO is open to any doula serving clients in North Carolina. Membership requires registration and payment of dues.
Those joining NCDO as a founding member will be able to obtain a 1-year membership for $40!
Membership benefits include:
Directory listing on the NCDO website
Reduced registration for annual conferences or retreats
Invitation to exclusive Members Only events and trainings
Professional networking opportunities
Monthly NCDO members newsletter
A vote in organizational elections
NCDO insignia to proudly display on your website and social media
Ready to join?

After your payment is accepted, you will receive an email invitation to create your directory listing on the NCDO website within 48 hours.